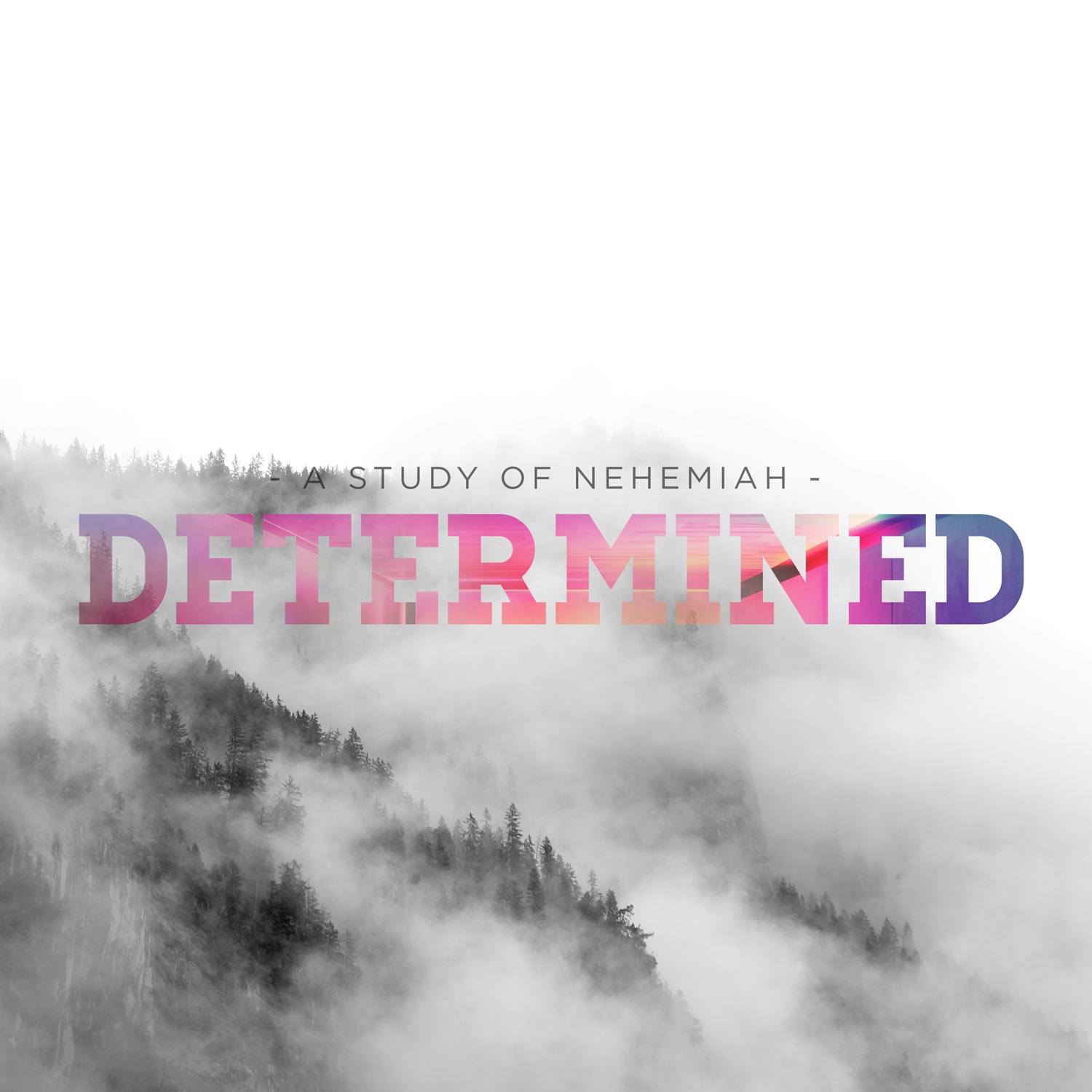 Determined: A Study of Nehemiah
There are things in our lives that we know need to change and adventures we need to take but most of us never take the steps to make those changes and adventures happen. We live in the fog of good intention and never make the critical step of faith. The Old Testament Book of Nehemiah gives us an inside perspective on one man's journey to see change come to life. Nehemiah was determined to see change and we can see the same things happen in our lives. Are you ready for things to change?
This Week's Scripture  // Nehemiah 8
NEW SERIES | "The Mission" Begins February 23rd – The last thing Jesus gave to his followers in the Gospel accounts is a clear mission. Matthew captures this moment in a famous passage called the Great Commission. Jesus said we should go, make disciples, and teach people how to follow His ways. Jesus promised to be with them as they accomplished this mission. In this series we are calling The Mission, we are exploring what it looks like to pray for others, serve others, and go and tell others about Jesus. We pray your mission will be the mission of Jesus.
GCC GROUPS | GCC Groups are coming soon. January 29th – February 19 we are kicking off groups at GCC with a new 4-week gathering called Group Round Table. These 3 remaining weeks on Wednesday nights will allow us to tackle a topic together as a church and then we will kick off home groups in February. You can RSVP here.
STUDENT MINISTRY | Our student ministry is called REMIX GVL and our teens gather for worship, group, and fun on Wednesday nights at 6:30. For more info reach out to eric@greenvillecommunitychurch.com
FOLLOW US | Want to keep up with what's new at Greenville Community Church? There are two ways you can do that! 1. Follow us on Social Media! and 2. Provide your name and email in the form below and you can receive news by email!
We have a gift for all first time guests, so please make sure to stop by the information table in the lobby to receive yours.
GVL Restaurant of the Month
Our team loves food but we also love the community that builds when sharing a meal. Our restaurant (coffee shop!) of the month is a great spot called Due South Coffee Roasters and they are in our neighborhood! They are really close, have great coffee, cookies, and ice cream and we hope you will check them out this month…
Check them out online at duesouthcoffee.com
Connect With Us
Whether you are new here, or have been coming for a while. We want to hear from you! Fill out the form below for prayer request, to sign up to serve, etc.
Looking for access to The Link (Greenville Community Church's data management software)? Click Here!
Give Online
You can give securely online on our website. You can give a one time gift or automate a reoccurring gift from your debit or credit card right here.
Give by Mail
You can mail a check to us at our PO Box. Make the check out directly to Greenville  Community Church.
Mail check to:
Greenville Community Church
PO Box 26024
Greenville, SC 29616