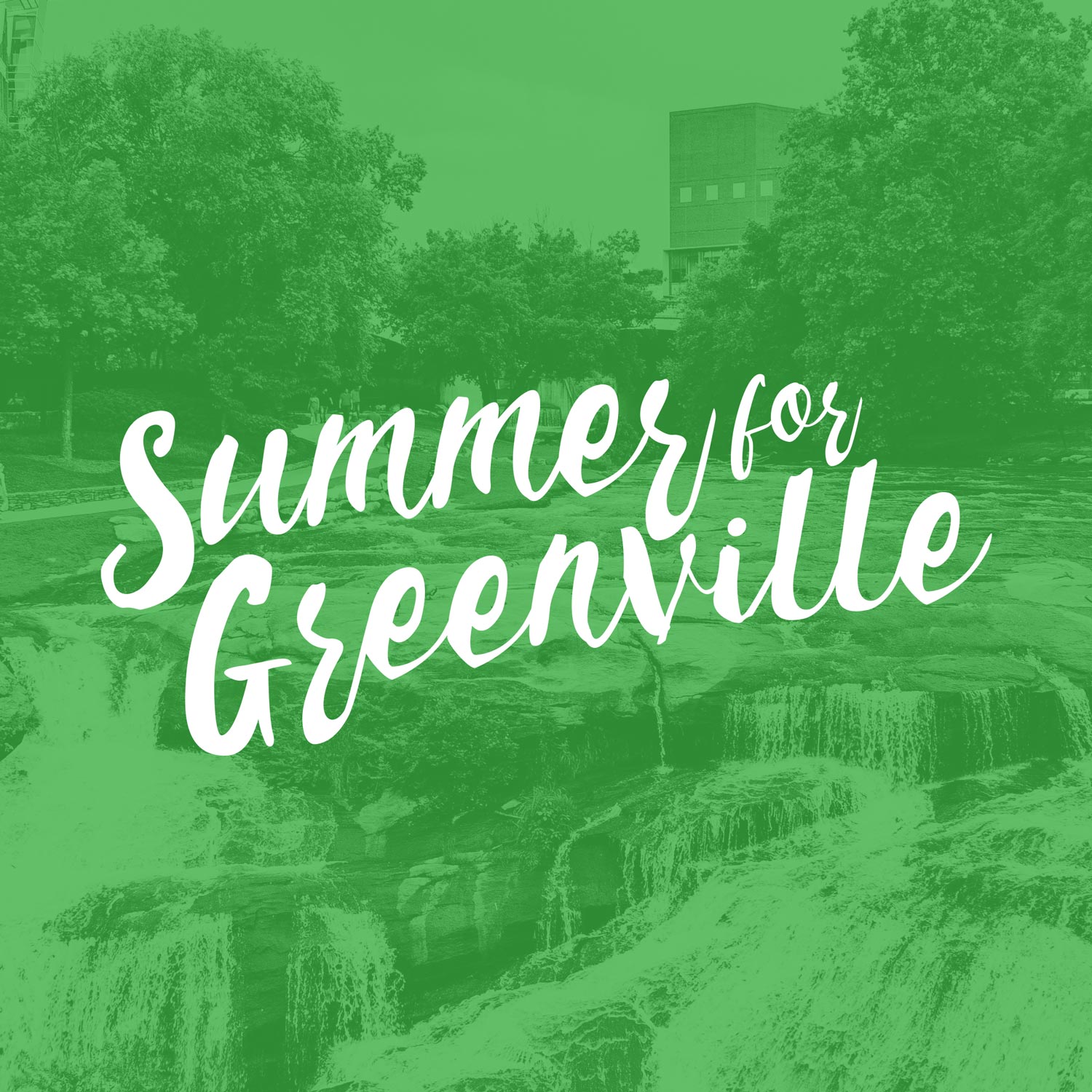 HABITAT BUILD DAY | Is June 21! We are joining with other area churches on a build. If you can take off from work Friday, June 21 from 8-3 or part of the day to volunteer just email us this week and we will add you to the list!
SUMMER FOR GREENVILLE | Starts on June 23 when we kick it off with Serve Day! You can sign up today after service. We also have the full Summer for Greenville schedule ready for you today for your fridge and to use to invite friends to join us. You can also sign up right now on our website here.
FOLLOW US | Want to keep up with what's new at Greenville Community Church? There are two ways you can do that! 1. Follow us on Social Media! and 2. Provide your name and email in the form below and you can receive news by email!
We have a gift for all first time guests, so please make sure to stop by the information table in the lobby to receive yours.
GVL Restaurant of the Month
Our team loves food but we also love the community that builds when sharing a meal. Our restaurant of the month is a great spot called Mike & Jeff's BBQ and they are in our neighborhood! They are really close, have great food, and we hope you will check them out this month…
Check them out online at mikeandjeffsbbq.com
Connect With Us
Whether you are new here, or have been coming for a while. We want to hear from you! Fill out the form below for prayer request, to sign up to serve, etc.
Looking for access to The Link (Greenville Community Church's data management software)? Click Here!
Give Online
You can give securely online on our website. You can give a one time gift or automate a reoccurring gift from your debit or credit card right here.
Give by Mail
You can mail a check to us at our PO Box. Make the check out directly to Greenville  Community Church.
Mail check to:
Greenville Community Church
PO Box 26024
Greenville, SC 29616