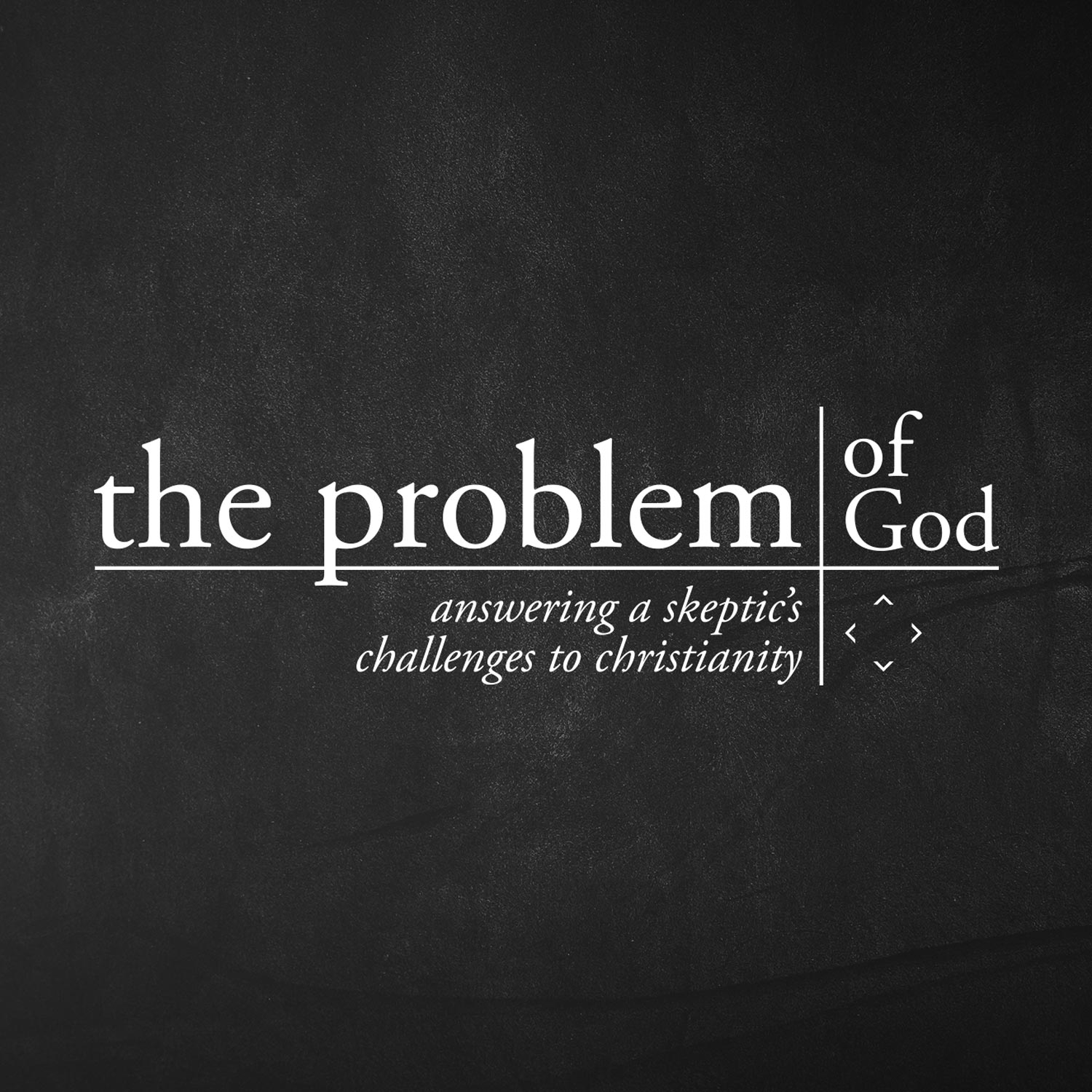 The Problem of God
When is comes to God we all have friends that have a real problem with God. Some aspect of God just does not make sense and that keeps them from even exploring faith. This is a series we have dedicated to skeptics and to Christians who want to ask some honest questions about God. What do we do about the problem of evil? Does God really exist? What about hell, can that be real? What if I don't like what God says about sex? We are going to tackle some big problems so join us and bring your questions.
This Week's Scripture  //  2 Timothy 3:16-17
PROBLEM OF GOD SERIES | We are thrilled to be in this series called The Problem of God. This 8-week journey is going to look at 8 ideas that keep people from following God. Here are our next few topics…
Oct. 14 / The Problem of the Bible
Oct. 21 / The Problem of Hell
Oct. 28 / The Problem of Sex
Nov. 4 / The Problem of Hypocrisy
HURRICANE RELIEF | We want to empower you to help those in need that were impacted by Hurricane Florence and Hurricane Michael. Click HERE to see how you can help. Be in prayer for leadership in both areas as they rebuild!
PRAYER GATHERING | Once a month we gather as a spiritual family for an intentional time of prayer for each other, our church, and our city. Join us Nov. 8 at Summit Church Cherrydale at 6:30PM for dinner and a time of focused prayer!
FOLLOW US | Want to keep up with what's new at Greenville Community Church? There are two ways you can do that! 1. Follow us on Social Media! and 2. Provide your name and email in the form below and you can receive news by email!
We have a gift for all first time guests, so please make sure to stop by the information table in the lobby to receive yours.
GVL RESTAURANT OF THE WEEK
Our team loves food but we also love the community that builds when sharing a meal. Our restaurant of the week is White Duck Taco Shop! They are really close and open on Sunday for lunch!
Check them out online at whiteducktacoshop.com
Connect With Us
Whether you are new here, or have been coming for a while. We want to hear from you! Fill out the form below for prayer request, to sign up to serve, etc.
Looking for access to The Link (Greenville Community Church's data management software)? Click Here!
Give Online
You can give securely online on our website. You can give a one time gift or automate a reoccurring gift from your debit or credit card right here.
Give by Mail
You can mail us a check to our sponsor church and they will process it. Make the check out to Grace Community Church and in the subject line write For Greenville.
Mail check to:
Greenville Community Church
PO Box 26024
Greenville, SC 29616